Gain explained that Prosper was the first platform to offer peer-to-peer lending in the United States, founded in 2005. The company was founded with the idea that it could provide a platform that would connect people in need of money with other people. who want to invest there, giving them the possibility to borrow money.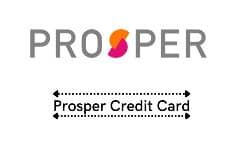 Credit Card Optimizer seeks to save consumers money by solving common credit card problems, providing people with timely information including payment reminders, detailing interest card balances, and other pop-up tips to avoid potential charges.
Know The Portal Features
Credit Card Optimizer proactively helps consumers regain control of their finances through behavioral change. In particular, Prosper Credit Card Optimizer allows users to:
There is a handy dashboard that shows you all the information about the cards you have connected to the app, from balance and usage to billing information, so you always have all your card information at hand.
Reduce Interest Payments – When viewing your outstanding credit card balances, you can see a projected summary of the interest you will be charged if you do not pay the balances.
The 'Which card to use?' helps you simplify shopping by recommending which card to use to minimize interest payments or balance card usage.
Never Miss a Payment – Carefully timed push notifications reminding you of upcoming minimum payments and due dates.
Prosper Daily is committed to helping consumers take control of their finances. Credit Card Optimizer allows consumers to track, budget, and manage all their financial affairs in one place, improving their ability to manage their finances. You can now download Prosper Daily for iOS from the App Store to take advantage of this new feature. Our Android app will be released in the coming months.